Travel around the world every day from the comfort of home!
Invite your friends and families
Travel DX's

VR Trip



WorldRambler Course
'Travel DX's Metaverse Trip' includes the GuideMeetUp Course and the WorldRambler Course, where visitors can freely view tour footage from various countries without a guide.
This page introduces "WorldRambler Course".
Enjoy more than 550 tours with only 3,000 yen /980 yen per month!
What is a WorldRambler Course?
The industry's first VR Trip subscription service.
First in the industry! It is a subscription service for VR Trip.
'Travel DX's Metaverse Trip', all-you-can-watch travel footage at a fixed price every month! Take a VR Trip whenever you want using a PC or VR headset! You can enjoy more than 150 tours from around the world.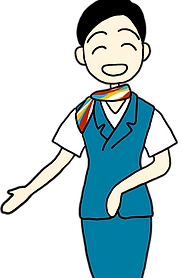 Partial list of countries you can visit on WorldRambler Course
Finland・Netherlands・Poland・Germany・United Kingdom・Switzerland・France・Spain・Portugal・Italy・Austria・Hungary・Romania・Turkey・Kazakhstan・Morocco・Egypt・United Arab Emirates・Nigeria・Canada・USA・Peru・Argentine・Australia・New Zealand・Maldives・India・Thailand・Vietnam・Philippines・Indonesia・Singapore・China・Hongkong・Taiwan・Korea・Japan
You can enjoy a real local experience like this
Invite friends and family members
Multiple people can go on a VR Trip at the same time!
You can enjoy the VR Trip by yourself, or you can enjoy visiting new places with your friends and family. You can see all the tourist spots around the world, famous historical attractions, tropical beaches, and the towns of other countries.
You can invite friends and families who live far away!
You can also invite friends and family members who live far away from you! WorldRambler VR Trip makes it possible for friends and family members who live far away to travel in VR together. Just decide the date and time and start your VR Trip experience at the same time. One of the attractions of the WorldRambler Course is that the VR Trip can be enjoyed by anyone, regardless of location. There is no charge for the people you invite!
The flat fee is only 3,000 yen / 980 yen per month! Visit more than 550 sites worldwide!
Only 100 yen/32 yen for one spot every day!
The monthly fee for WorldRambler VR Trip is 3,000 yen/980 yen. The price is the same no matter how many friends or family members participate. If you visit 30 places a month, each spectacular VR Trip works out to only 100 yen/32 yen.
WorldRambler Course is like this!
At times like these, WorldRambler VR Trip is great.
Enjoy life more every day.
Relax by visiting healing spots at the end of a long day of work.

Look at the world as you've never seen it before and spread knowledge and perspectives.

I feel like traveling with my friends who can't go with me now.

I'm not good at swimming but I want to see the sea.

I want to show my kids that there are various different places in the world.

I want to travel at my own pace on a VR Trip without a guide or participant.
How to subscribe to the WorldRambler Course
Complete the subscription process
in 3 easy steps!
Subscription to the WorldRambler Course can be completed in 3 steps.
Can also be completed using a smartphone.
If you have a PC or VR headsets, you can travel the world right after you subscribe.
\Invite friends and enjoy trips everyday/
Frequently Asked Questions about WorldRambler Course
Here is a list of frequently asked Q & A for WorldRambler Course. If you have any questions other than the ones below, please contact from HERE.
Q:Are there no guides in WorldRambler Course?
A:That's right, there is no guide. The WorldRambler Course is a tour to visit various places without a guide.
Q:How is it different from the GuideMeetup Course?
A:One is that there is no guide. The other is that you can control the tour footage by yourself, stopping or advancing it. You can play videos freely when you want to see the scenery again or watch the scenery for a while.
Q:Can you only watch the tour video of the WorldRambler Course by yourself?
A:No, you can invite many people such as your family and friends, and at the same time, everyone can enjoy the tour. If you have an internet connection, you can join a SelfHost tour no matter how far away you are. (*Can't be used for commercial purposes)
Q:How many tour destinations are available?
A:As of October 2021, more than 150 different locations around the world are available.
Voice of WorldRambler Course User
We would like to introduce the comments of people who used the WorldRambler subscription service.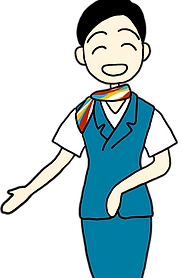 I use it to take a relaxing break from taking care of my children.
You can refresh yourself when you relax on the beach with VR headsets while you are busy with housework.
Thanks to you, I don't even bother with the dirty laundry (lol). I think it's a good idea to take a SelfHost tour every day.
​(30's)
I love traveling a lot, but since I caught corona, I couldn't go out at all and it was stressful.
At that time, I heard that there was a cheap subscription service for VR Trips and tried it out.
I was inspired by the sense of reality that made me feel like I was really in the local area, the interesting places that I can't go to myself, and the fact that I can visit places that only local people know about. I am inspired by curiosity.
This is fun!
(40's)
I purchased a subscription for my parents who are too old to travel. The VR headsets are heavy and I can't afford two, so I take the tours on a large screen TV with my family. There was a tour of a country that I had visited with my parents in the past, and they were so happy to see it. If I have a chance, I would like to take it with a guide. ​
(50's)
\Invite friends and enjoy trips everyday/
Many people are enjoying a lively VR Trip life by subscribing to "WorldRambler Course".